Welcome to Swedish Percussion ® .
Here you will find Swedish drums and percussion of the highest quality. Are you looking for that unique and ultimate sound? Then you have come to the right place!
Swedish Percussion drums and percussion are made the way that instruments should be made, by hand. An unmatched attention to detail goes into the creation of each and every instrument. Swedish Percussion uses meticulous techniques and methods not normally used in modern day mass production of musical instruments. From the beginning to the end, every instrument is patiently created as an individual work. Each instrument has a deeper meaning and feeling, a soul of it's own.
Swedish Percussion has a sound of its own. No other instrument sounds like Swedish Percussion because no other instruments are built the same way.
Swedish Percussion, Hand Made Drums & Percussion.
Stig Löfholm
Master Drumbuilder & Founder.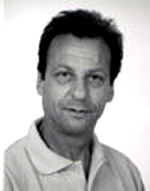 All rights reserved, Swedish Percussion ® , 2007, Est 1991.